The IMC was a great success
. You can view and upload pictures on the official
IMC2018 Flickr account
.
All participants will or has received credentials to access this account. If you are not confortable using Flickr, you can send your photos to
imc2018@imo.net
.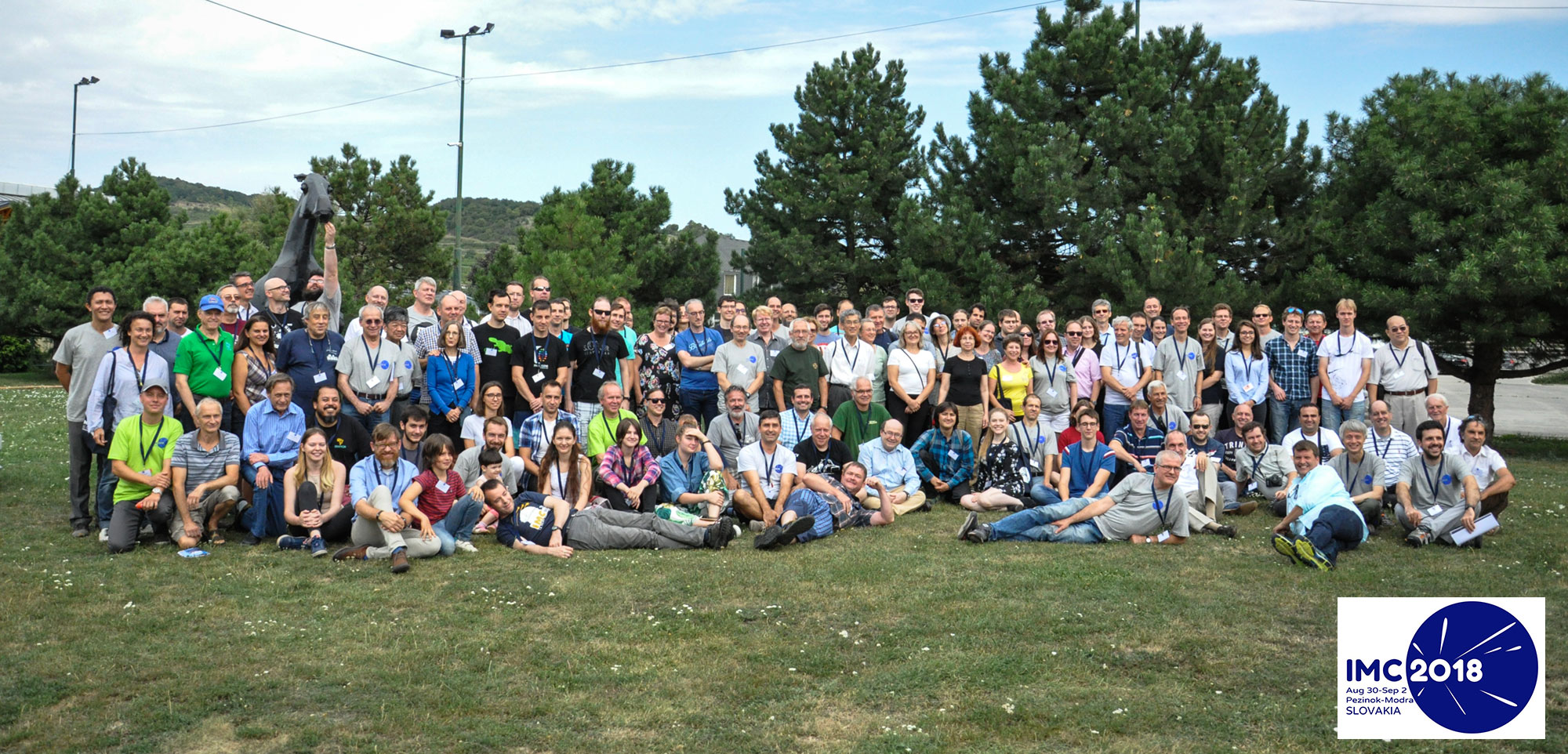 The IMC is the annual meeting of the International Meteor Organization (IMO), which brings together amateurs from all over the world who engage in meteor observation, analysis and instrumentation.
Its objectives are to encourage, support and coordinate meteor observing, to improve the quality of amateur observations, to disseminate observations and results to other amateurs and professionals and to make global analyses of observations received world-wide. The program includes talks on the latest developments, poster sessions and entertainment.
The IMC 2018 will take place at hotel Rozálka in Pezinok, Slovakia from August 30th till September 2nd 2018, just after the IAU General Assembly in Vienna, which we hope would be a great opportunity to attract some IAU attendees.
Pezinok is situated some 20km from the capital city Bratislava from where it is easily accessible within less than 30 minutes.
Venue address and GPS coordinates:
Hotel Rozálka
Rozálka 9
902 01 Pezinok
Phone: +421 332 420 020
Email: recepcia@rozalka.sk
N 48.297858 - E 17.254766


We are looking forward to seeing you in Slovakia!
The Local Organization Committee.